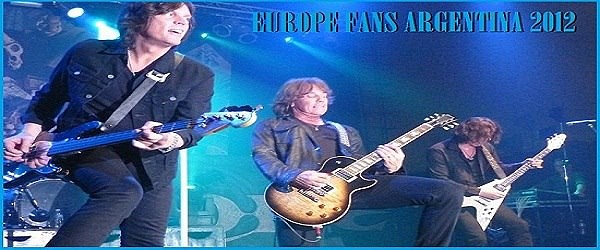 Video Oficial Bag of Bones
South America Tour 2012
THANK YOU SOUTH AMERICA!
Like all of our fans around the world you have the greatest passion, the greatest heart!
Thank you South America!.......Here is a clip for you, from an amazing tour of an amazing continent!
Joey/John/John/Mic/Ian
Europe
Gracias Sudamerica!
Como todos nuestros fans alrededor del mundo ustedes tienen una gran pasion, un gran corazon!
Gracias Sudamerica! Aquí un clip para ustedes, del increíble tour de un continente increíble! Joey/John/John/Mic/Ian
EUROPE