EUROPE EN CHILE (3er SHOW)
ENJOY CASINO – LOS ANDES
28/09/12



El Enjoy Casino & Resort "Los Andes" se encuentra a poco más de una hora de viaje por autopista desde la ciudad de Santiago. Enclavado en solitario en medio de las montañas, se divisa hacia lo alto cuando uno va llegando por la ruta.
Es un lugar soñado, y allí se llevó a cabo el tercer show de la banda en territorio chileno. Ya alojados allí desde el día anterior, los músicos tuvieron un día libre para disfrutar del paisaje.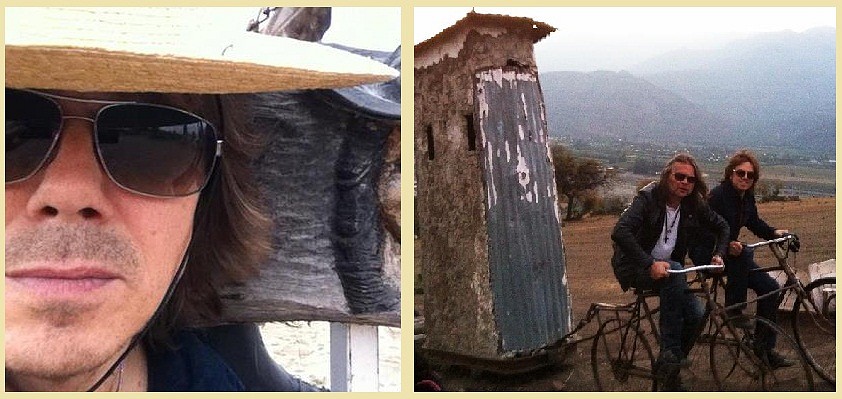 Los asistentes al concierto tenían acceso libre al casino, por lo cual se pudo disfrutar de todas las instalaciones, antes y después del show.

En una estructura tipo carpa climatizada, que se fue colmando de a poco y muy sobre la hora, alrededor de las 21, estuvo todo listo para el inicio del show.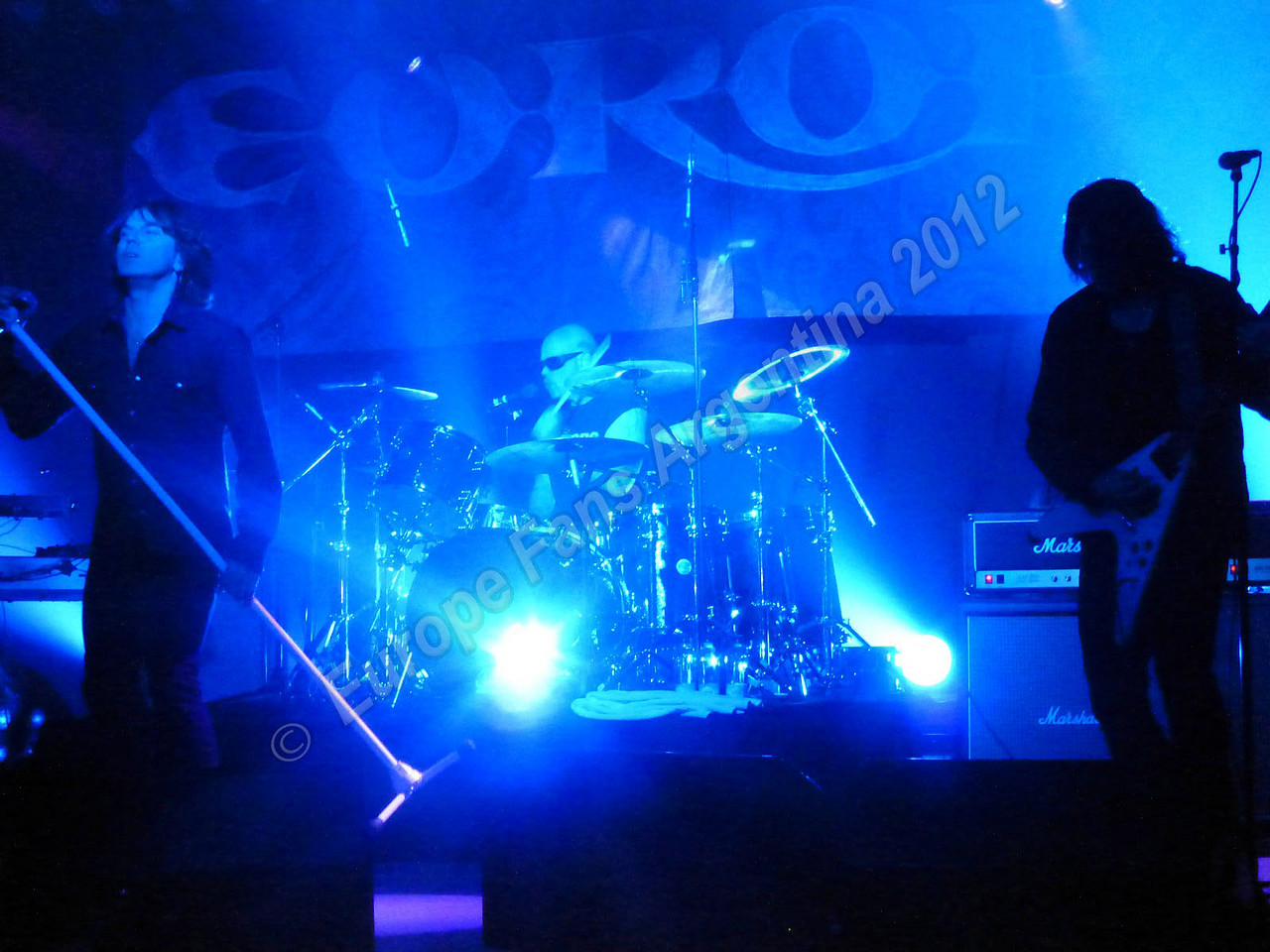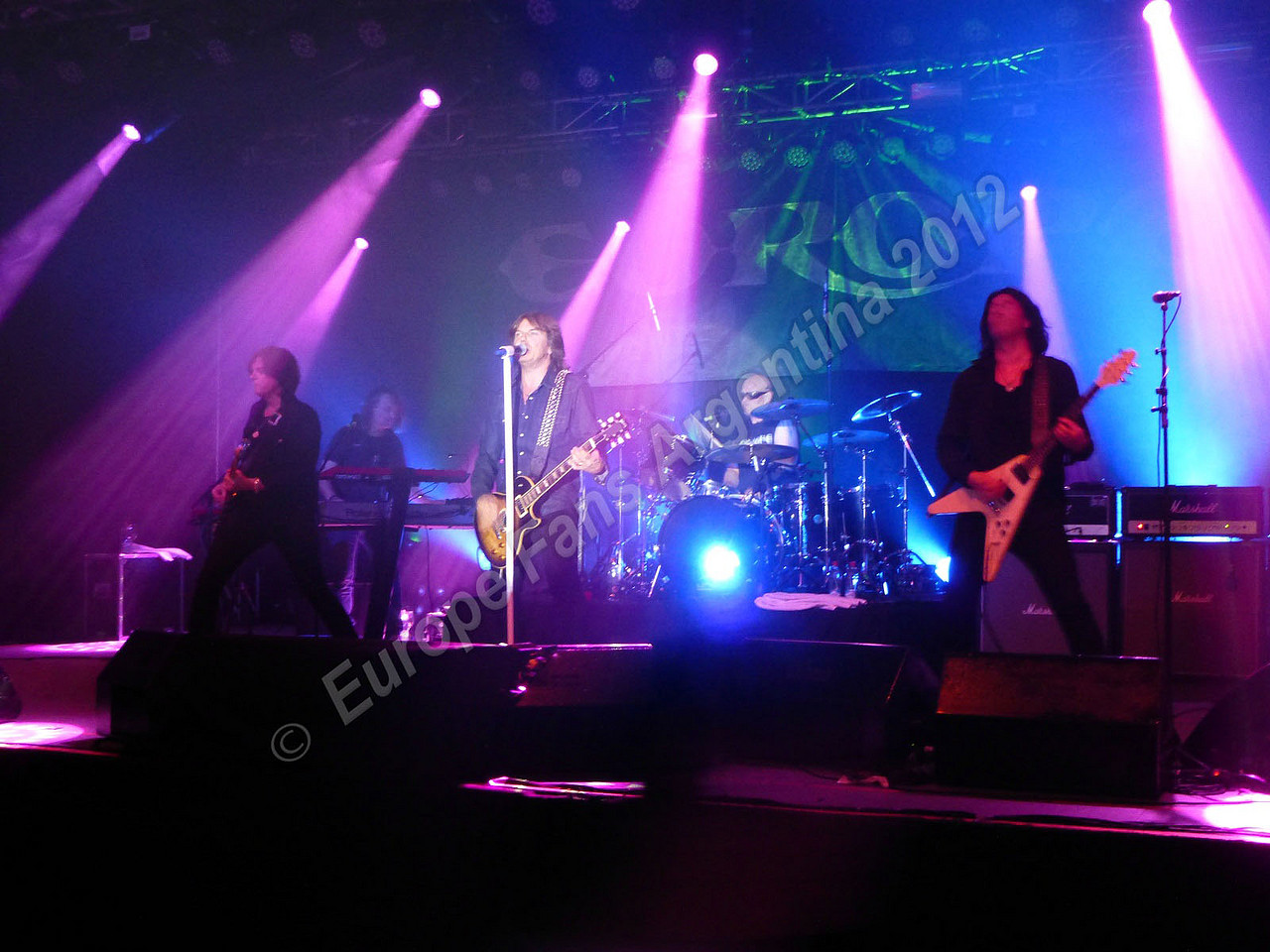 Sin mostrar ningún tipo de cansancio o problemas a esta altura del trajín sudamericano, los Europe salieron a escena con toda la intensidad que los caracteriza y como siempre comandados por Tempest, que si uno no lo supiera, no aparenta en ningún momento estar pisando los 50.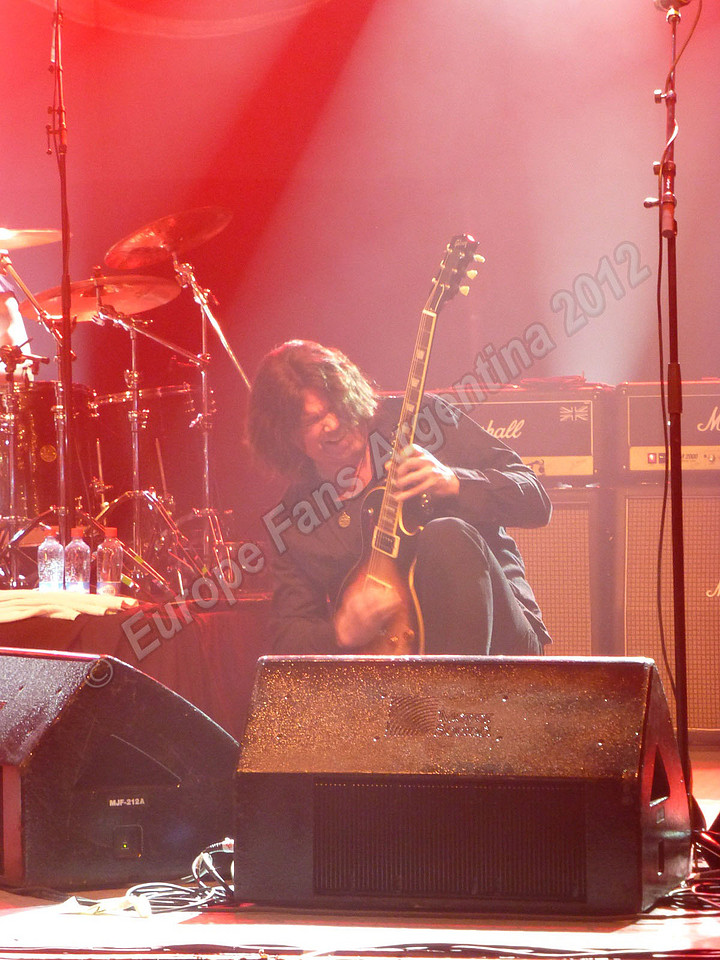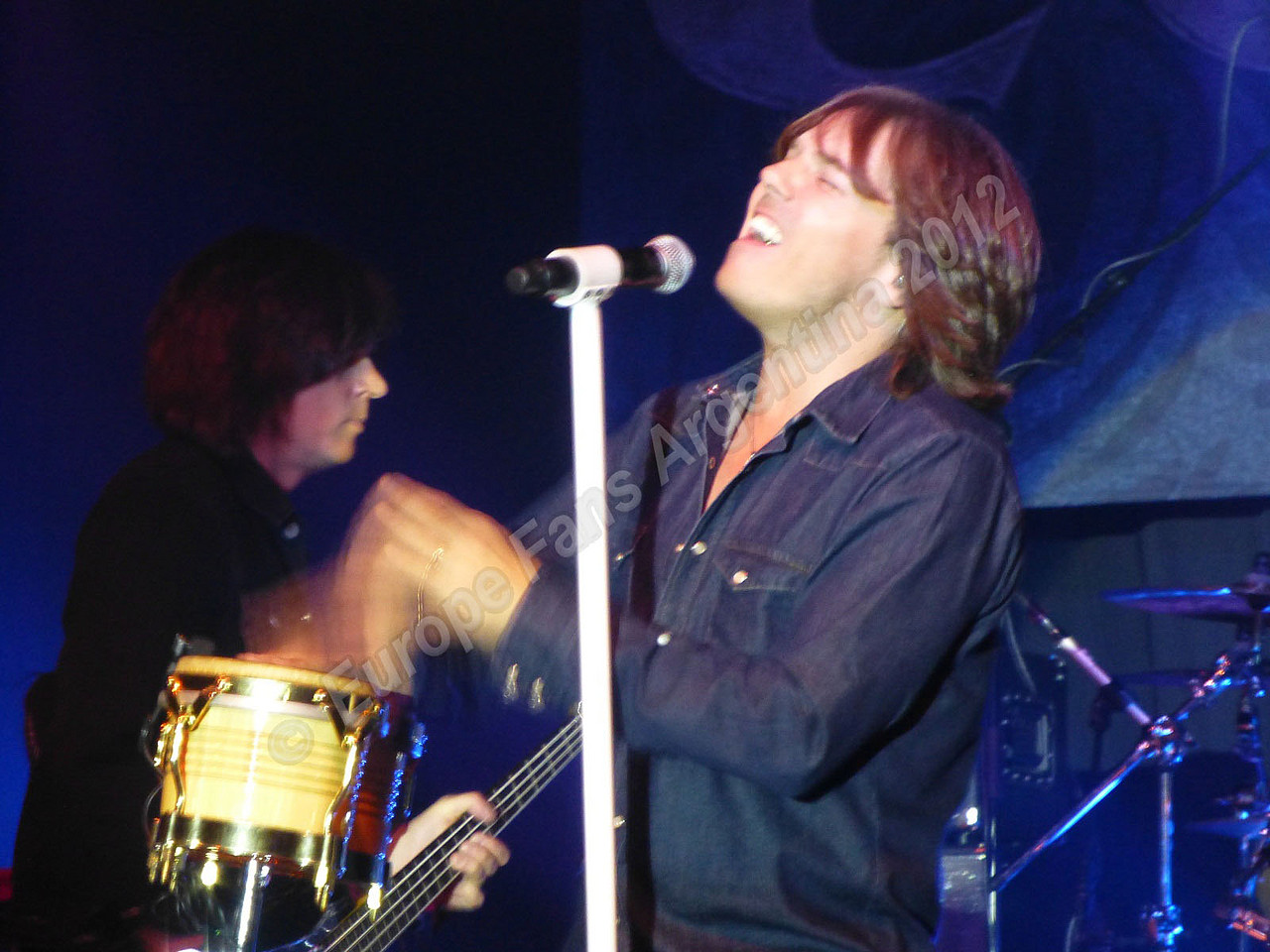 Setlist:


Riches to Rags
Not Supposed to Sing the Blues
Firebox
Superstitious
Scream of Anger
No Stone Unturned
Demon Head
Drink & A Smile (snippet)
New Love in Town
Bag of Bones
Girl From Lebanon
Carrie
The Beast
Let the Good Times Rock
Doghouse
Cherokee
Rock the Night

Prelude
Last Look at Eden
The Final Countdown



Algo inusual se le presento a la banda en medio del show un grupo de fans argentinos insistio en que tocaran Drink & Smile, tema de su ultimo album Bag of Bones y Tempest acusando recibo deleito al publico con un fragmento de este gran tema.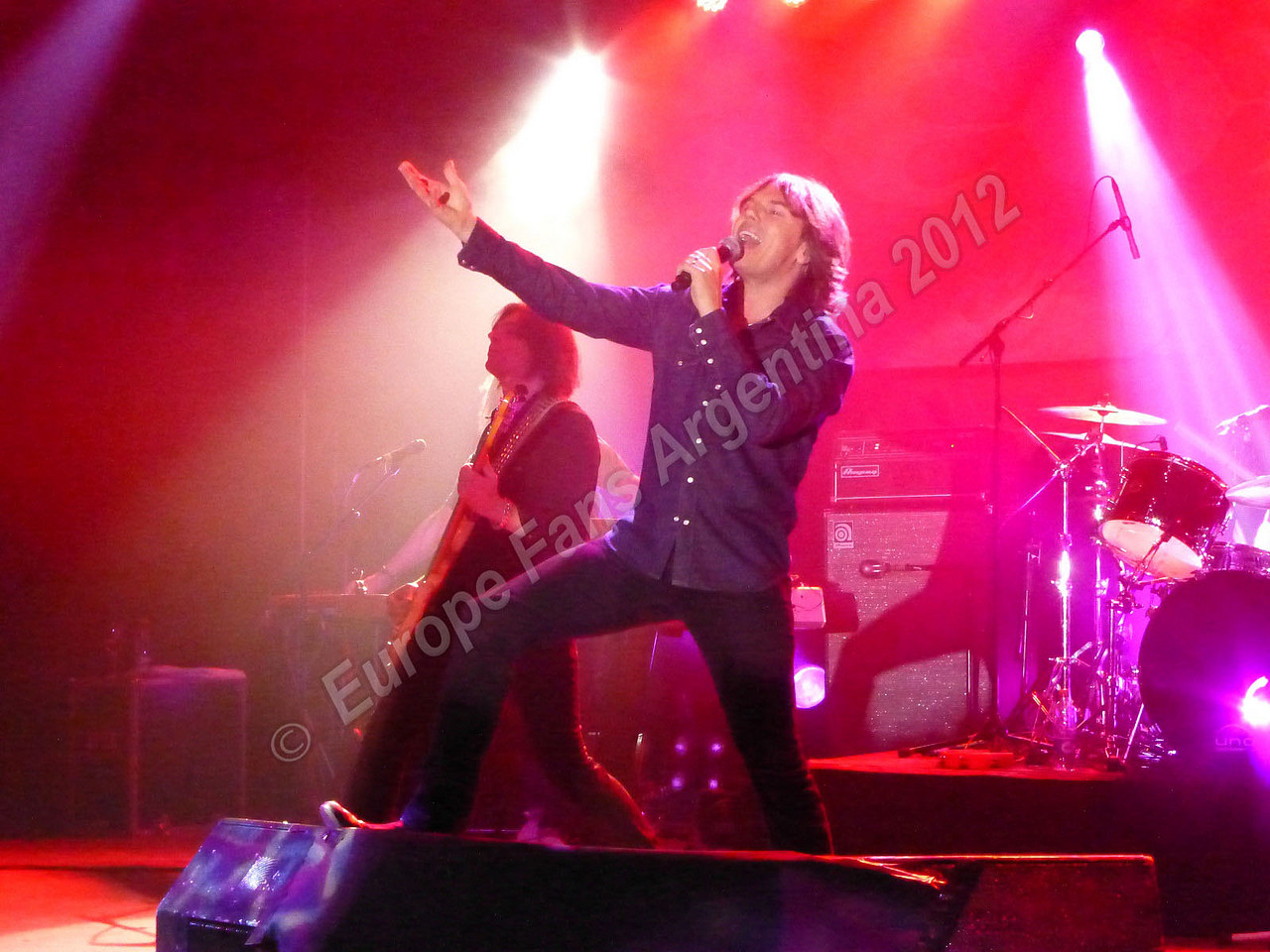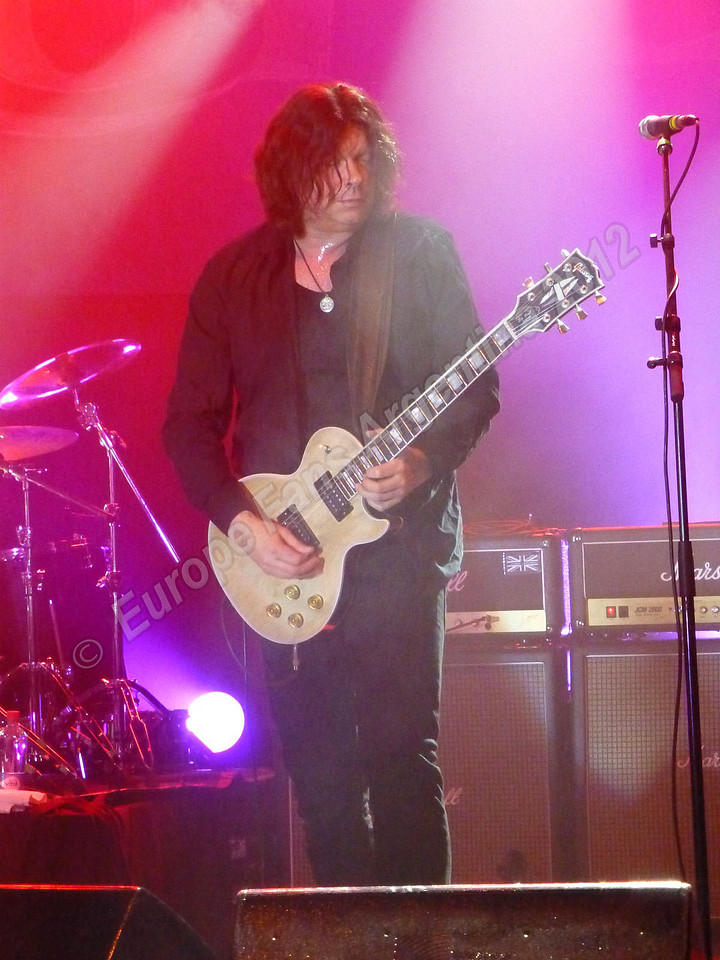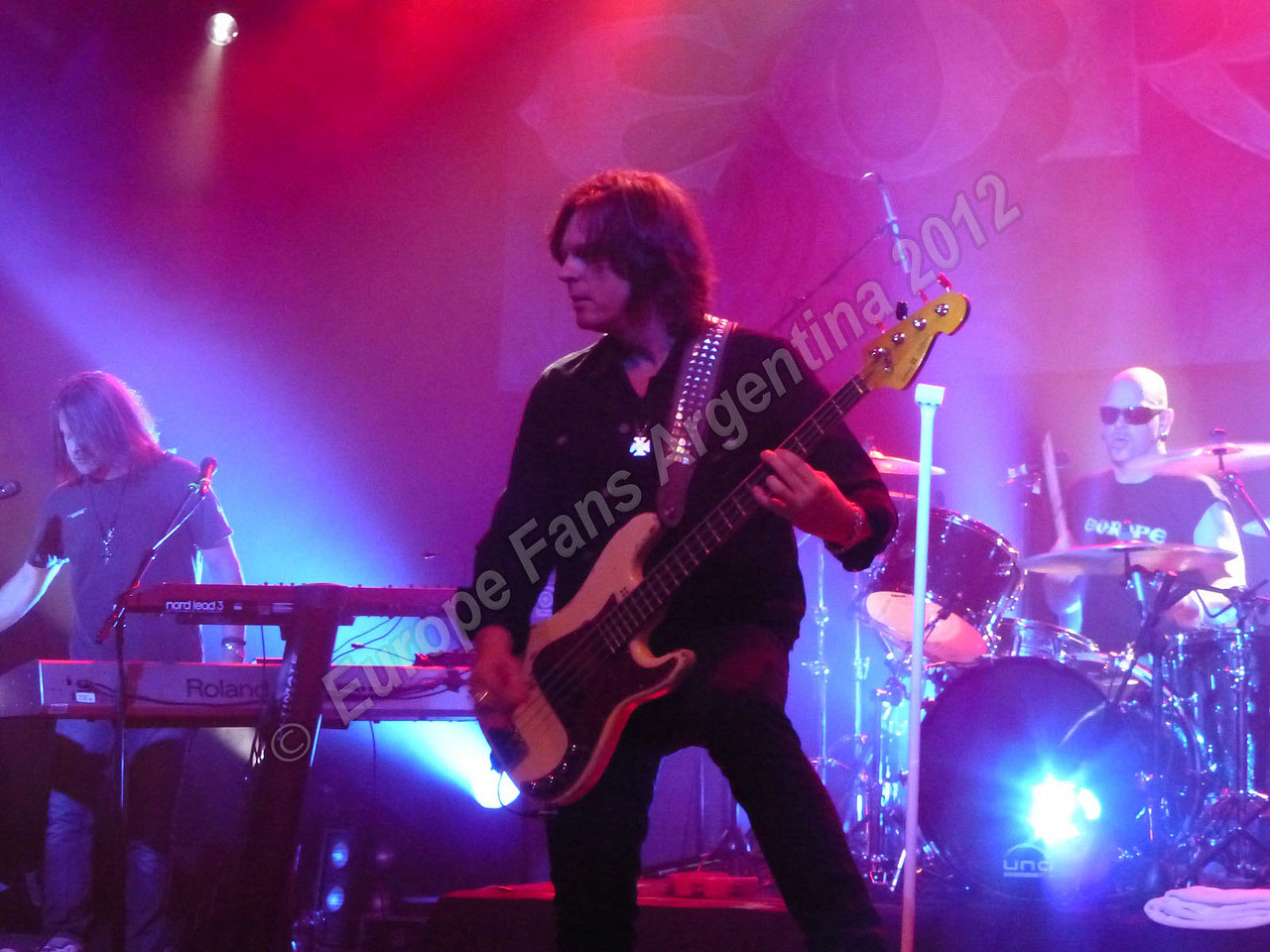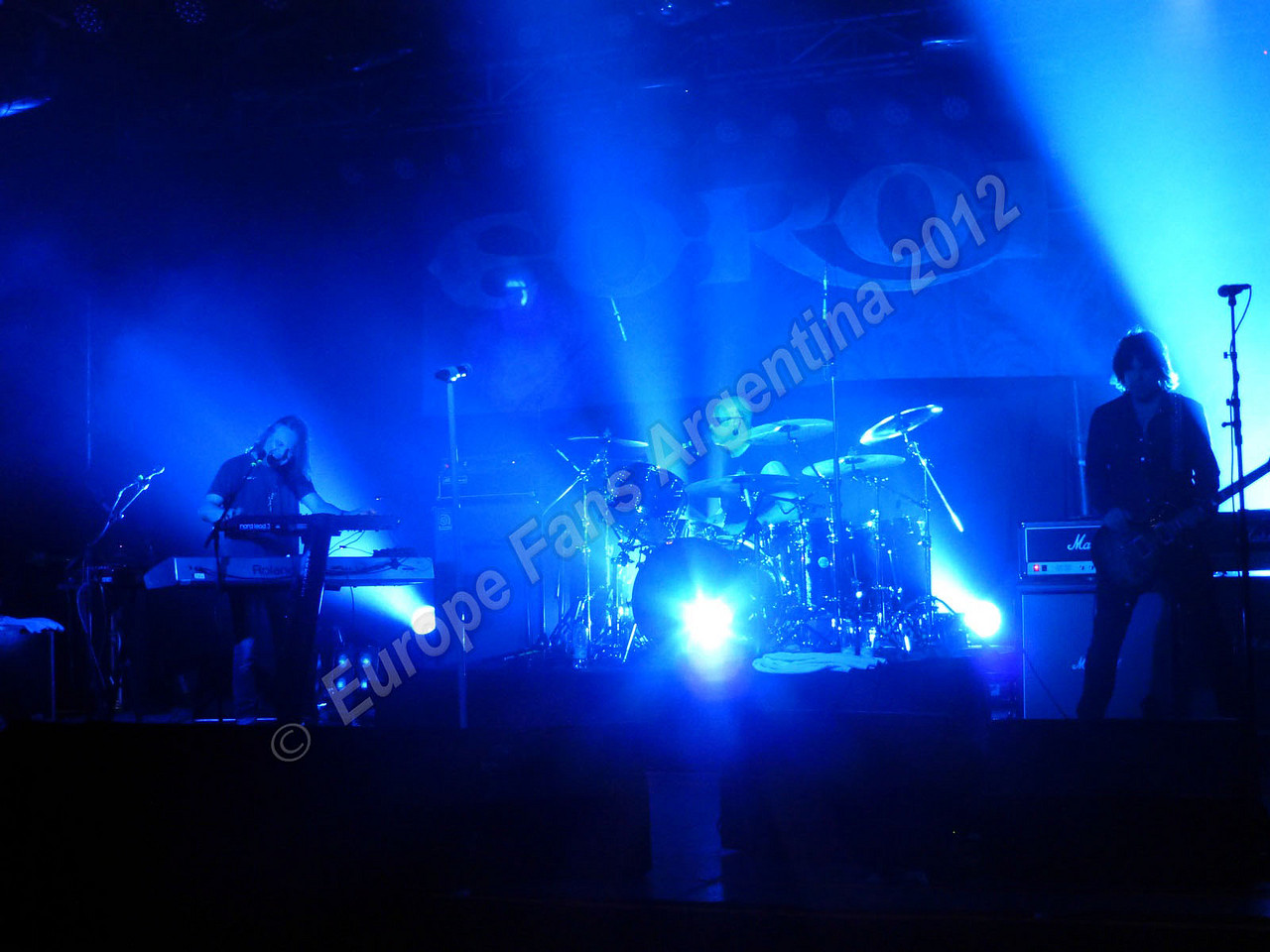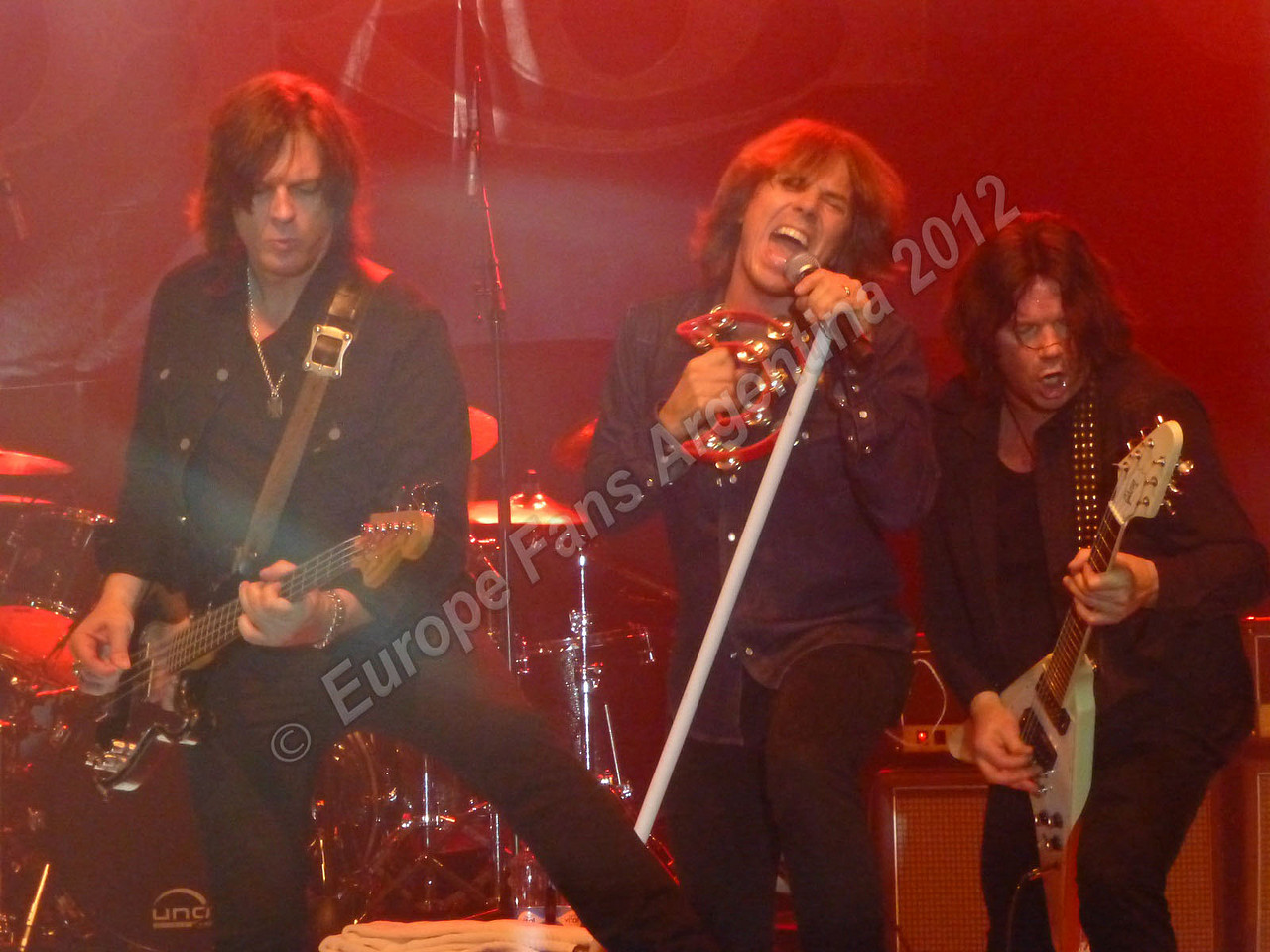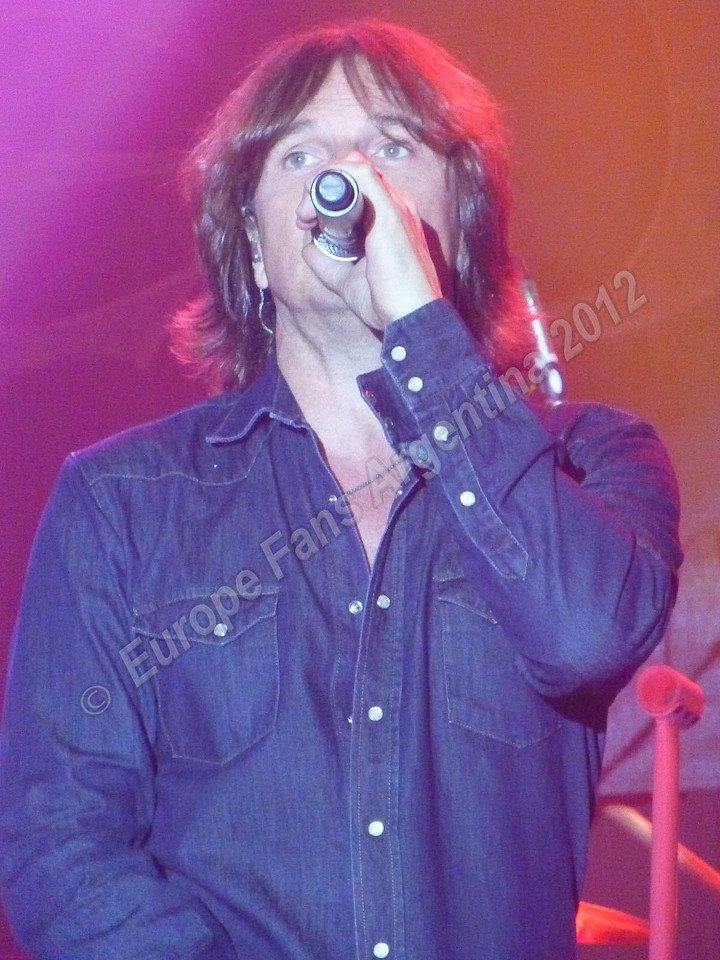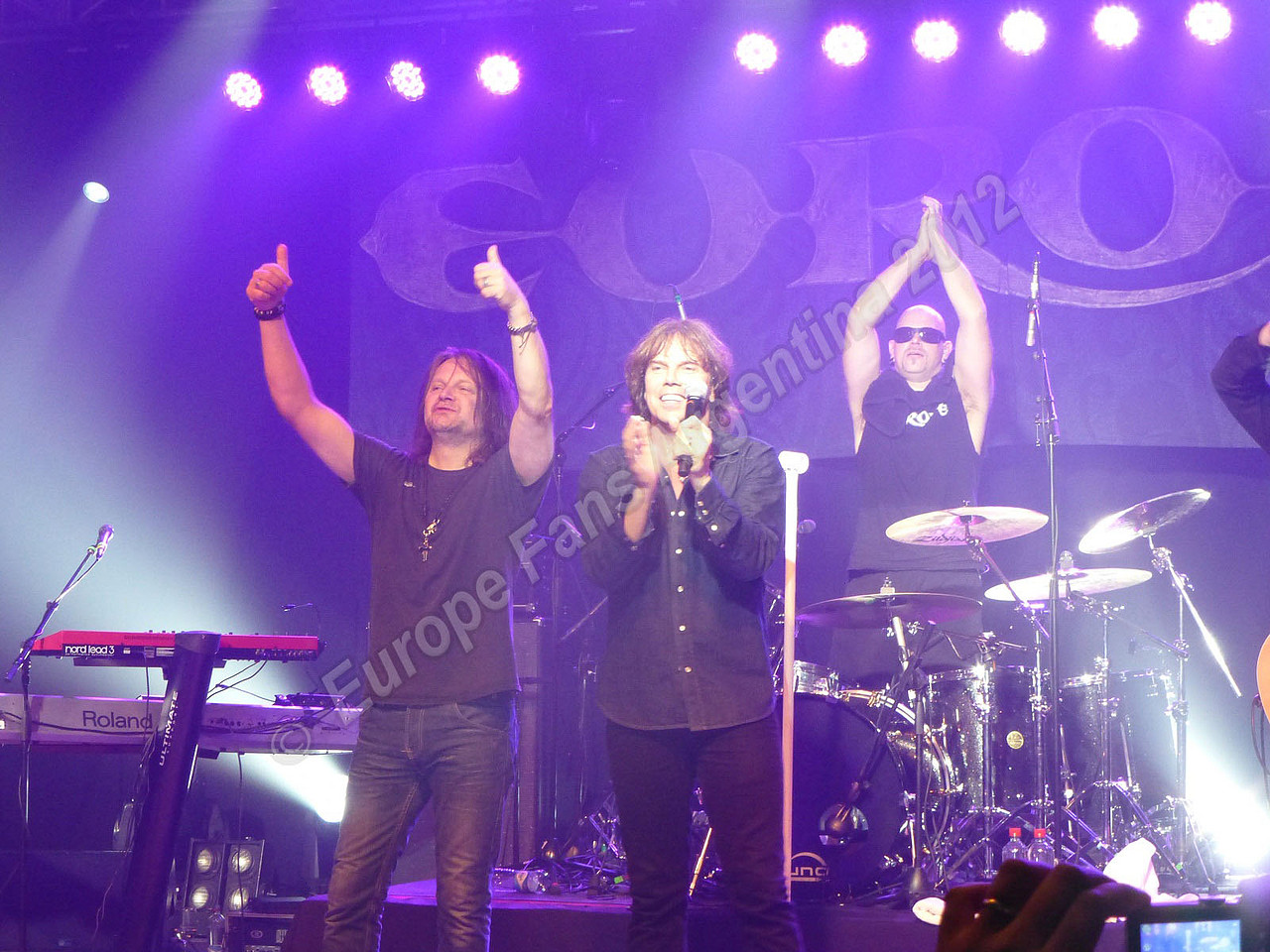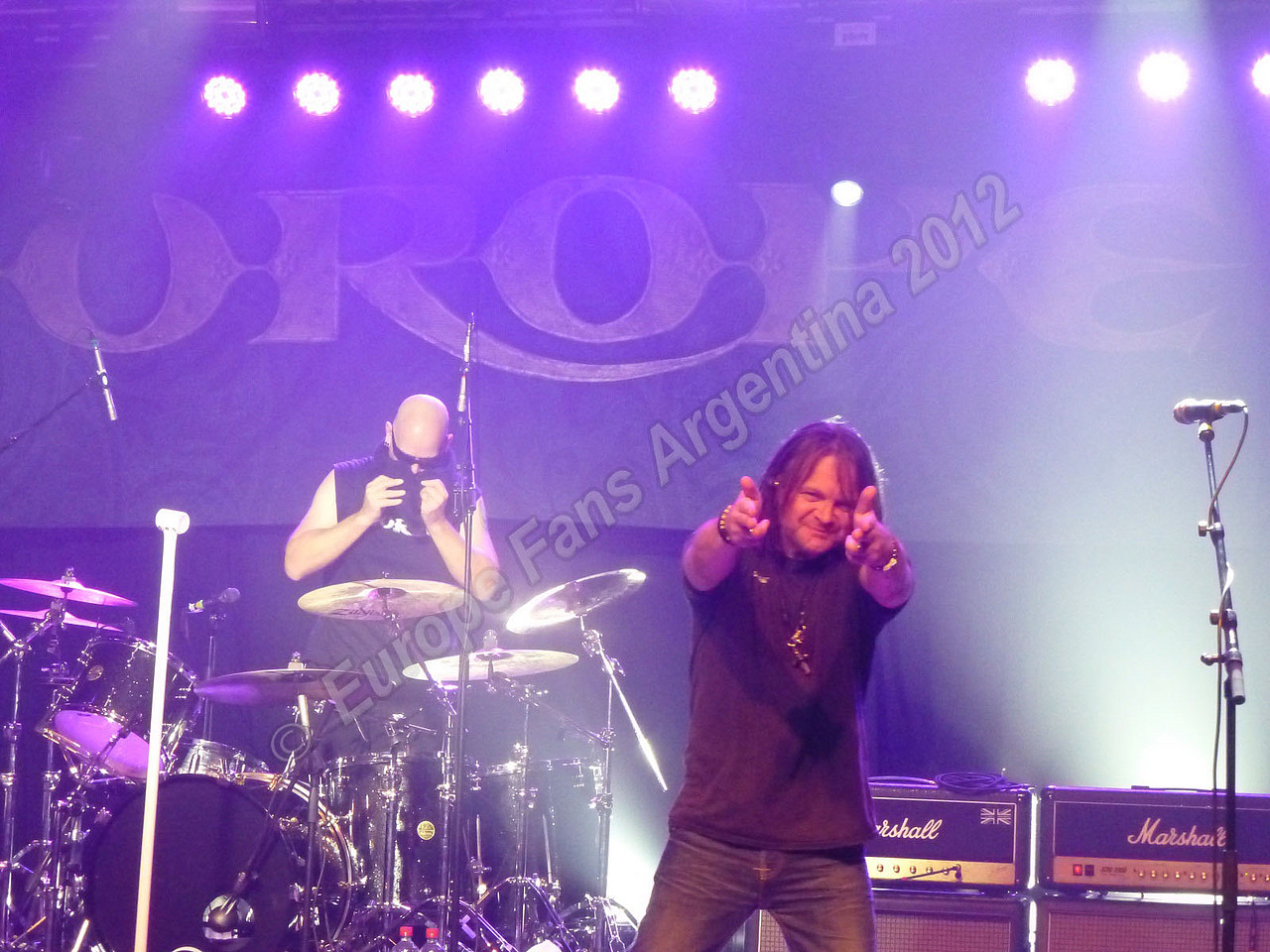 Fotos: Andrea Storino para EUROPE FANS ARGENTINA



Fotos show:

https://www.facebook.com/photo.php?fbid=431352823587690&set=a.431351810254458.97312.111999615523014&type=3&theater

https://www.facebook.com/photo.php?fbid=431352916921014&set=a.431351810254458.97312.111999615523014&type=3&theater

https://www.facebook.com/photo.php?fbid=431352976921008&set=a.431351810254458.97312.111999615523014&type=3&theater

https://www.facebook.com/photo.php?fbid=431353010254338&set=a.431351810254458.97312.111999615523014&type=3&theater