JOEY TEMPEST Y JOHN NORUM:
Acústico en Planet Rock

Londres - UK


Europe y Planet Rock Radio se unieron una vez más para promocionar la próxima gira de la banda por territorio británico. Además de la rotación que la radio le viene dando a las canciones de "Bag Of Bones" desde que se editó, también organizó un concurso para los oyentes del club Vip, con pases para presenciar un set acústico de Joey Tempest y John Norum.
La presentación se hizo el jueves 13 de Septiembre en Londres.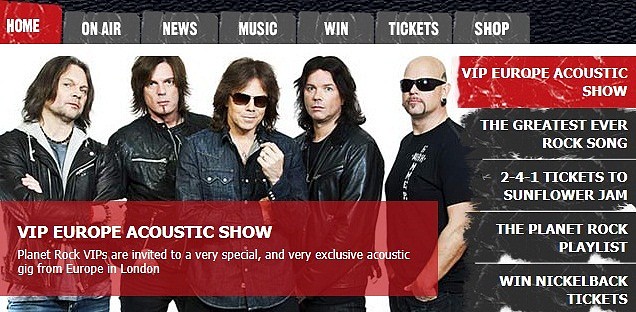 Además de los temas habituales que vienen haciendo en estos acústicos, incluyeron dos covers: "Mediterranean Sundance" (de Al Di Meola) y "Apache" (de The Shadows), canción que fuera N° 1 en el Reino Unido en 1960.


Setlist:

Mediterranean Sundance
Not Supposed To Sing The Blues
Superstitious
Rock The Night
Demon Head
Apache
Drink And A Smile
The Final Countdown