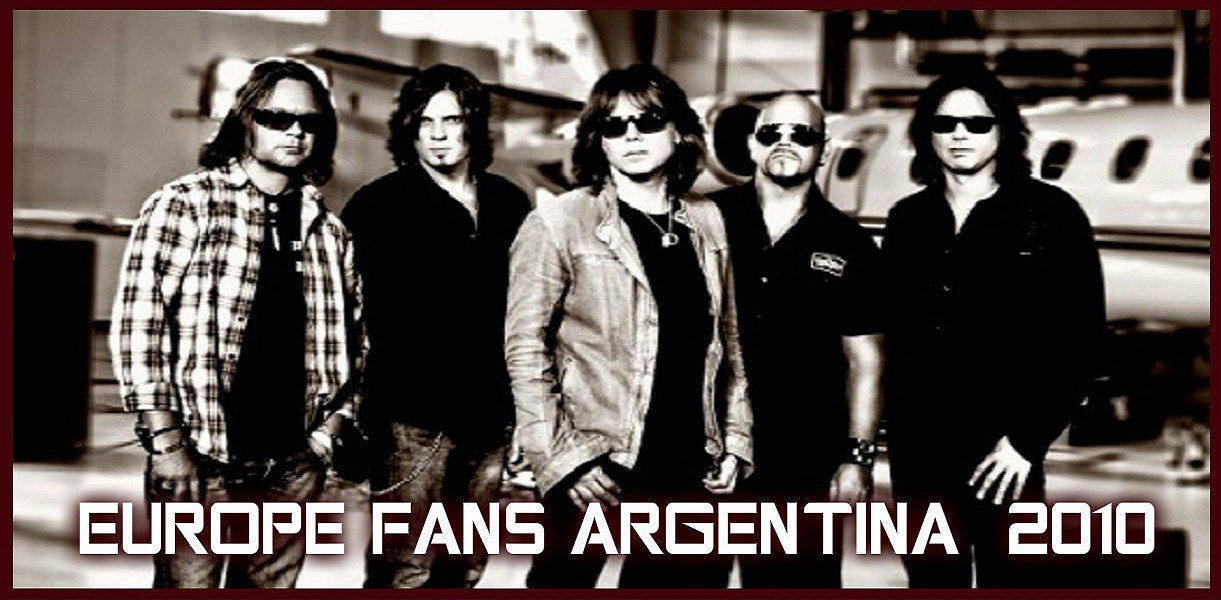 EUROPE EN ITALIA
ENERO 2010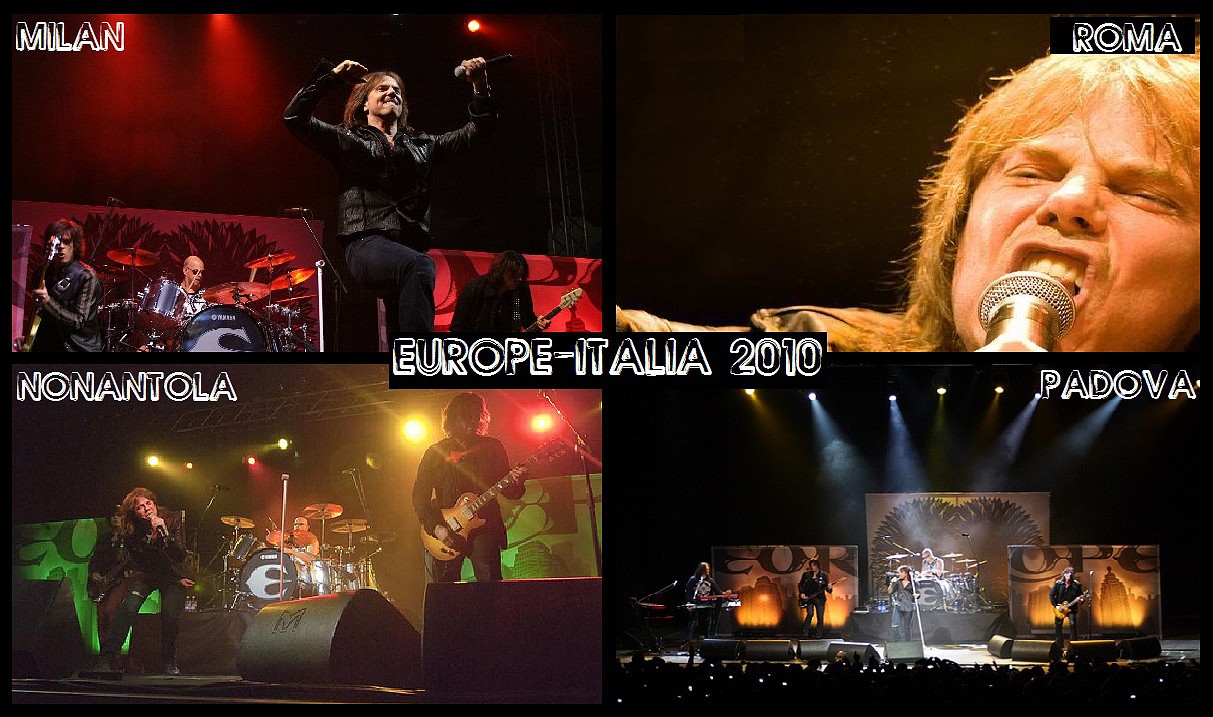 Europe realizó una serie de cuatro conciertos por Italia, en los cuales se vió algún cansancio en las performances. Como siempre, la banda cumplió las expectativas de los presentes dando buenos shows, pero el setlist (salvo por una modificación en Nonantola donde hicieron "Girl From Lebanon" en lugar de "Seventh Sign" ), se mantuvo inamovible las cuatro noches.
En esta oportunidad, Carlos Kaimakamian (Charlie), un fan argentino que se hallaba de viaje por Europa, tuvo la amabilidad de contarnos algunas impresiones sobre dos de los shows a los que asisitió.
PALALIDO // MILÁN
-26 ENERO 2010-



SETLIST

Last Look At Eden
Love Is Not The Enemy
Superstitious
Gonna Get Ready
Scream Of Anger
No Stone Unturned
Let The Good Times Rock
Prisoners In Paradise (acústica)
Open Your Heart
Stormwind
Optimus
Seventh Sign
New Love In Town
Start From The Dark
Cherokee
Rock The Night
The Beast
The Final Countdown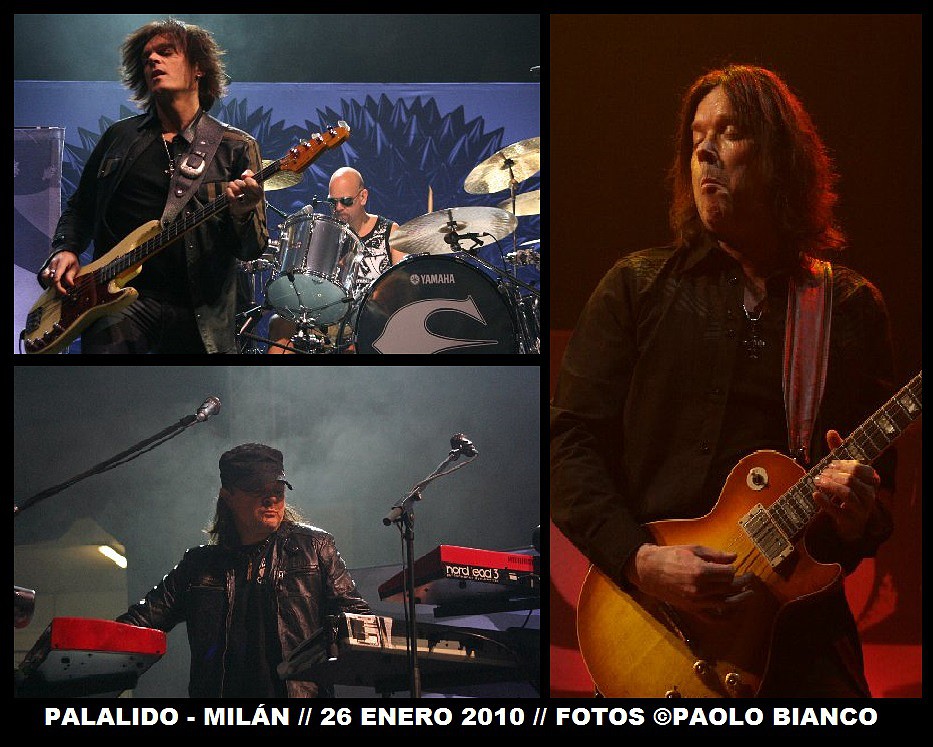 "En cuanto a lo estrictamente musical, la banda sonó a pleno, aunque debo confesar que no totalmente arrolladores. Norum viene arrastrando un cuadro febril que lo mantuvo estático toda la noche, más que de costumbre. Le puso garra a "Optimus", que tocada por toda la banda suena de reputísima madre, pero se lo vió muy apagado. Joey anduvo descontrolado como siempre, yendo y viniendo por todos lados, Mic la rompió junto a Ian y Leven... es Leven, en el más simpático sentido de la palabra!" // Charlie.




Fotos
http://musicametal.blogosfere.it/2010/01/europe-le-foto-dal-concerto-di-milano-26012010.html
SPAZIO ATLÁNTICO // ROMA
-28 ENERO 2010-
SETLIST

Last Look At Eden
Love Is Not The Enemy
Superstitious
Gonna Get Ready
Scream Of Anger
No Stone Unturned
Let The Good Times Rock
Prisoners In Paradise (acústica)
Open Your Heart
Stormwind
Optimus
Seventh Sign
New Love In Town
Start From The Dark
Cherokee
Rock The Night
The Beast
The Final Countdown
"Debo decir que, en mi opinión personal, la banda exhibió el cansancio de varias noches seguidas de conciertos. Por momentos, me dio la impresión de ser un show de compromiso. Joey le puso toda la onda, pero salvo él y hasta ahí, fue el Europe más apagado que vi hasta ahora. El setlist no se movió un ápice de lo escuchado en los conciertos anteriores". // Charlie
VOX // NONANTOLA
-29 ENERO 2010-
SETLIST

Last Look At Eden
Love Is Not The Enemy
Superstitious
Gonna Get Ready
Scream Of Anger
No Stone Unturned
Let The Good Times Rock
Prisoners In Paradise (acústica)
Open Your Heart
Stormwind
Optimus
Girl From Lebanon
New Love In Town
Start From The Dark
Cherokee
Rock The Night
The Beast
The Final Countdown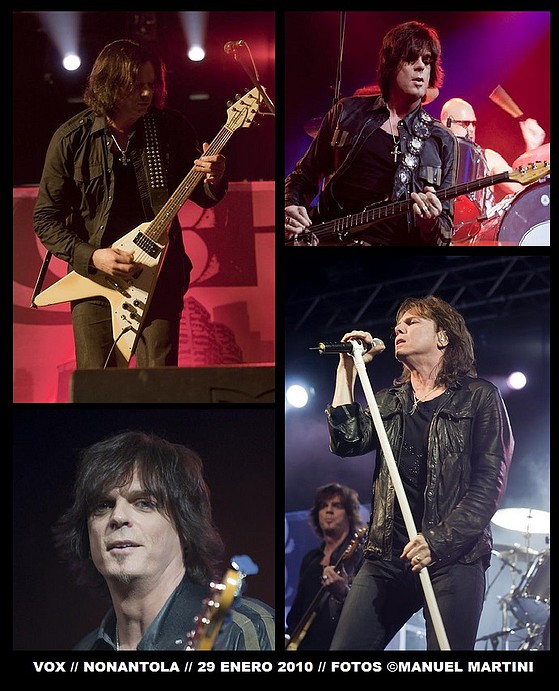 GRAN TEATRO // PADOVA
-30 ENERO 2010-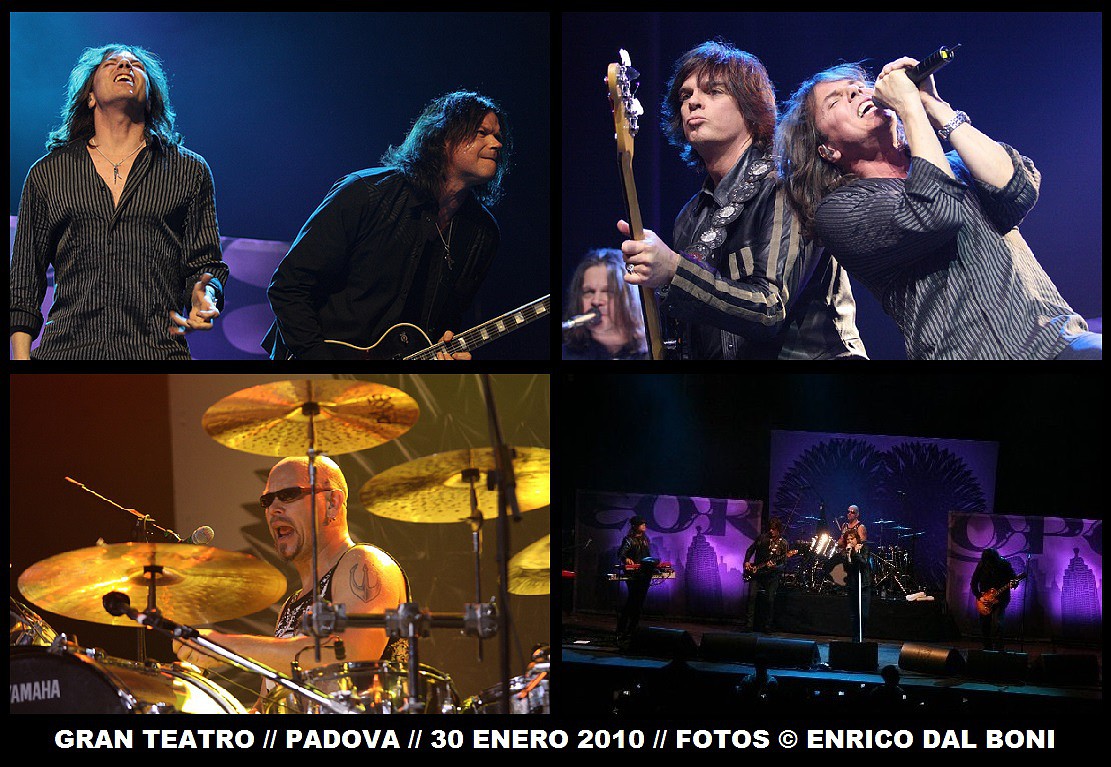 SETLIST

Last Look At Eden
Love Is Not The Enemy
Superstitious
Gonna Get Ready
Scream Of Anger
No Stone Unturned
Let The Good Times Rock
Prisoners In Paradise (acústica)
Open Your Heart
Stormwind
Optimus
Seventh Sign
New Love In Town
Start From The Dark
Cherokee
Rock The Night
The Beast
The Final Countdown



Fotos
http://www.metallus.it/concerti/europe-6/
Agradecimiento especial por su colaboración:
Carlos K